FAMILY WINERY PRIVATE TOUR IN JEREZ
Every winery in Jerez is unique. That's why we propose this authentic, warm and off the beaten path winery tour. José Luis, as he does it so well, will show us the secrets to the wines of the area known as Marco de Jerez. 
This is a private, amusing and unique tour to the only winery that allows access to the vineyards to let visitors discover the love and hard-work behind the vines.
We will get to know the production and commercialization process by the hand of our friend José Luis. A jewel in Cádiz hidden to mass tourism.
Guided tour including wine tasting
ADDITIONAL INFORMATION:
Duration: 2 hours approx. (it's best if the tour is taken leisurely – our clients's enjoyment is important for us)
Departure: 12:00 a.m.
Languages: Spanish and English (for other languages, please consult)
What's INCLUDED in the tour:
Guided tour
Wine tasting of  5 different wines
What's EXCLUDED in the tour:
MINIMUM: TWO PEOPLE
MEETING POINT: Carretera del Calvario (CA-3101), km 1,8, 11408 Jerez de la Frontera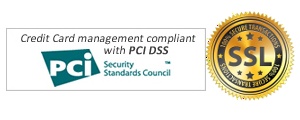 ANDALUCÍA EXPERIENCIAS

booking@andaluciaexperiencias.com

+34 637 822 722 / +34 654 937 420

Paseo de las Delicias, 3 

41013 Sevilla