JEREZ DE LA FRONTERA
Private walking tour
Enjoy exploring the old town of Jerez with our guide. You will learn about its history and its legends while admiring the art and heritage of Jerez.
You will explore the old town of Jerez, where you will enjoy its unique atmosphere and its singular architecture. To date, still retaining the essence of past centuries, you will visit the main plazas, streets and monuments of the city's artistic and historic heritage.
You will be able to admire churches, palaces and singular buildings between oranges and fountains all along the plazas and streets. Stroll by the streets Larga and Lancería, the main street, which will take you from Alameda Cristina to Plaza del Arenal passing by different places such as Convento de Santo Domingo, Domecq Palace and the emblematic meeting point for jerezanos, the Gallo Azul building.
ADDITIONAL INFORMATION:
Duration: 2,5 hours (approx.)
Departure: 10:00 a.m.
Languages: Spanish, English and French
What's INCLUDED in the tour:
What's EXCLUDED in the tour:
MINIMUM: TWO PEOPLE
MEETING POINT: Plaza de El Arenal (close to Miguel Primo de Rivera monument)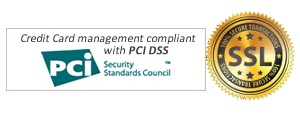 ANDALUCÍA EXPERIENCIAS

booking@andaluciaexperiencias.com

+34 637 822 722 / +34 654 937 420

Paseo de las Delicias, 3 

41013 Sevilla