SENSORIAL WINE TASTING
Private experience in a family winery in Jerez
Blind wine tasting is an exciting experience for couples, friends or coworkers. This blind wine tasting will let you discover the secrets of wine in an evening in which anything can happen.
It starts with a guided tour through the vineyard and the winery. Afterwards, we will be given a mask which must be worn at all times during the evening. This mask will let you feel and experience a magical and mysterious place hidden from the eyes.
Once settled, a total of five different types of wine will be tasted, and each of them come with a different story. After travelling back to different times and places, the blind wine tasting comes to its end. The masks will be given as a gift which will bring back memories of the trip – a sensory trip of Cádiz forever etched in memory.
ADDITIONAL INFORMATION:
Duration: 2 hours and 30 minutes
Departure: 12:00 p.m.
Languages: Spanish, English
NOTICE: Activity only for over 18 years
What's INCLUDED in the tour:
Sensory blind wine tasting (five different wines)
What's EXCLUDED in the tour:
MEETING POINT: Carretera del Calvario (CA-3101), Jerez de la Frontera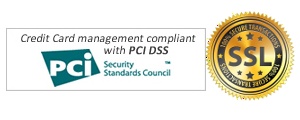 ANDALUCÍA EXPERIENCIAS

booking@andaluciaexperiencias.com

+34 637 822 722 / +34 654 937 420

Paseo de las Delicias, 3 

41013 Sevilla