JEREZ TAPAS PRIVATE TOUR
Traditional Taverns "Tabancos" in Jerez
The tabancos of Jerez are emblematic places. Some of them seem stuck in time. There you can buy and drink wine of Jerez with all its authenticity and distinctive atmosphere. To enjoy these tabancos is to enjoy the gastronomy of Jerez, fine wine and art. Accompanied by a wine expert, the tour goes through three tabancos while going all over some of the most distinctive places of Jerez, Cádiz.
ADDITIONAL INFORMATION:
Duration: 3 hours (approx.)
Departure: 12.30 p.m.
Languages: Spanish, English and French
Children under 12 free
What's INCLUDED in the tour:
4 tapas and 4 drinks
PRIVATE GUIDE TOUR
What's EXCLUDED in the tour:
MINIMUM TWO PEOPLE
MEETING POINT: Plaza del Arenal, Jerez.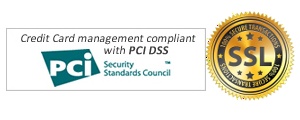 ANDALUCÍA EXPERIENCIAS

booking@andaluciaexperiencias.com

+34 637 822 722 / +34 654 937 420

Paseo de las Delicias, 3 

41013 Sevilla