Columbian Places
"In the footsteps of Christopher Columbus"
Full day tour. We will travel to the vicinity of Huelva to get to know the last footsteps of Columbus before his first departure in search of the new route to the Indies. Instead, he ran into a new continent, completely changing the way of life of Old Europe.
During the tour we will visit the Muelle de las Carabelas. There we can find the replicas of the 3 naos (ships) that departed on Columbus's first voyage. In addition to these replicas, its main tourist attraction, Muelle de las Carabelas Museum, has an interpretation center, the medieval quarter (recreated around the dock) and the Encuentro Island, where an attempt has been made to recreate the indigenous culture of the Island of Guanahani, the first island Christopher Columbus landed on October 12, 1492, which he named San Salvador.
Afterwards, we will go to the Monastery of Santa María de la Rábida. Christopher Columbus stayed here before leaving for the New World from Andalusia while he was still preparing his project, and here as well is buried Martín Alonso Pinzón, who died a few days after the return of the first Columbian voyage.
Finally, we will go to the town of Moguer where we will visit the Monastery of Santa Clara. It is the most outstanding Colombian monument of Moguer. Its abbess, Inés Enríquez – aunt of the Spanish King Fernando el Católico -, supported the explorer's voyage in court. After returning from said voyage, Christopher Columbus and the people from Moguer spent the first night in its church fulfilling the vow made at sea when a storm was about to sink the "Niña".
---
ADDITIONAL INFORMATION:

Duration: Between 6 and 8 hours
Departure: 09:30 a.m.
Languages: Spanish and English
What's INCLUDED in the tour:

Guided tour
Entrance to said monuments
Transfer from Seville
What's EXCLUDED in the tour:

– Lunch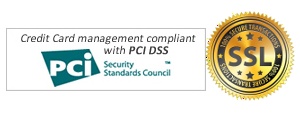 ANDALUCÍA EXPERIENCIAS

booking@andaluciaexperiencias.com

+34 637 822 722 / +34 654 937 420

Calle Adriano, 33 

41001 Sevilla